Features:
* No "Room Full Dialog" Error
* No 5 seconds Waint
* Exact Ping View
* Room Chat Flood
* Real Ping in-game
* Do not Detect MH
* Do not "lock" Warcraft Memory
How to use:
Click on this icon before open Garena Messenger Hack like in this img.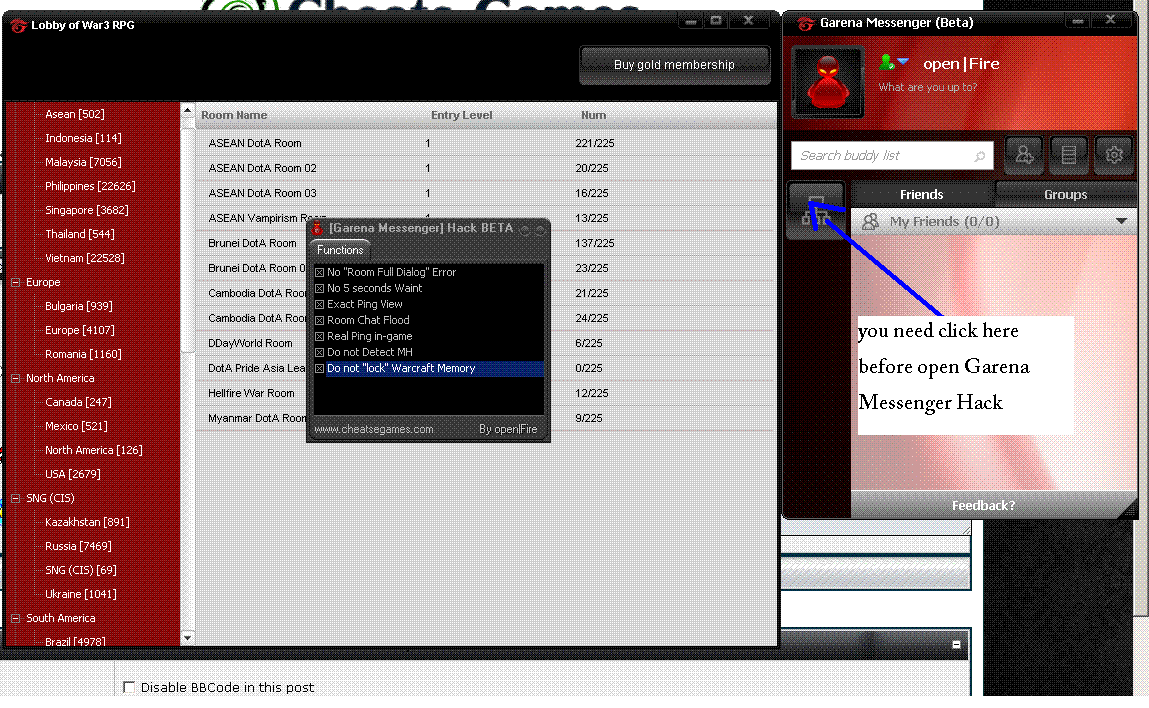 Choose the features do you want in Garena Messenger Hack and enjoy.
Here is working.
Downloads:
>Click Me
Virus Scan
Credits: Open|Fire